New Rory Foster one-of-a-kind geometric pottery vase hand-made signed ceramic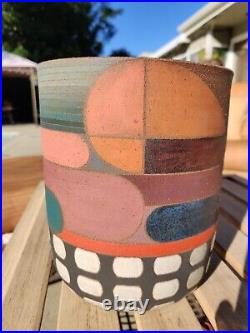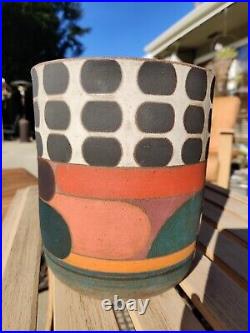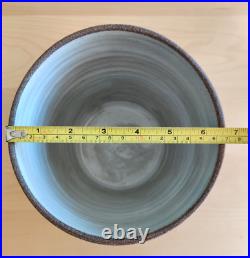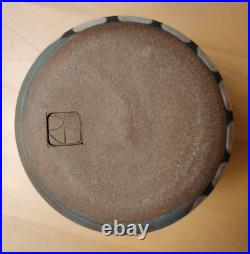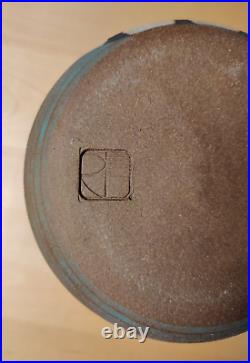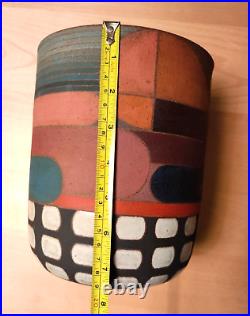 One-of-a-kind large handmade ceramic vase by Rory Foster. Items that become available on her website or nearby store sell immediately, so this is a rare opportunity!
Multi-colored, a combination of matte (colors) and glazed (white) on the outside, fully glazed on the inside. Stamped with her characteristic stamp-signature on the bottom.
Measures 6.75" diameter and 8" tall.