Mata Ortiz Pottery Tomas Quintana Effigy Handmade Prairie Dog Ceramic Mexico Art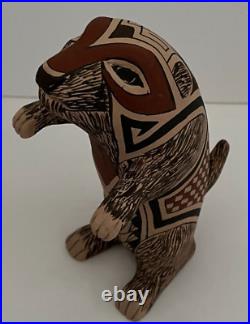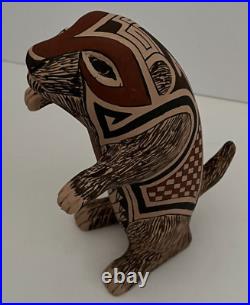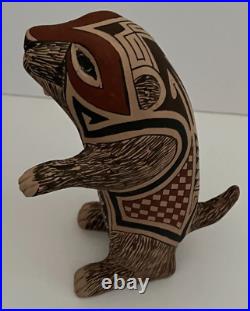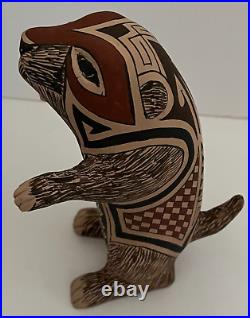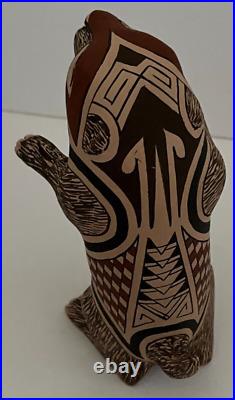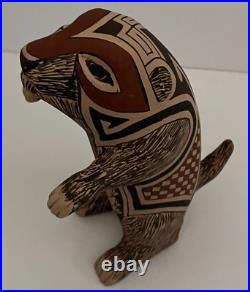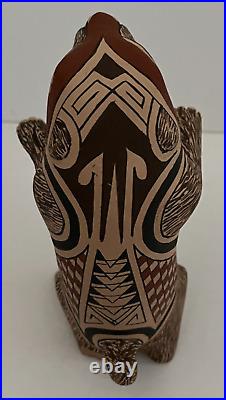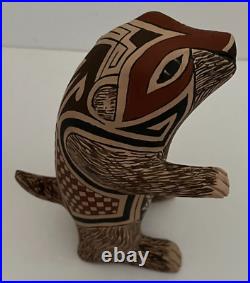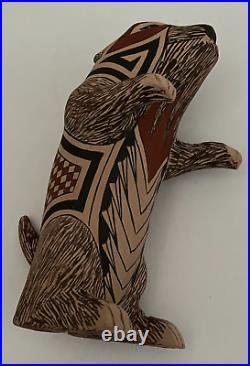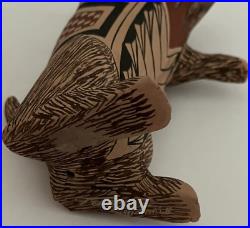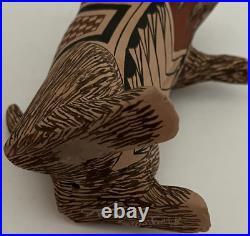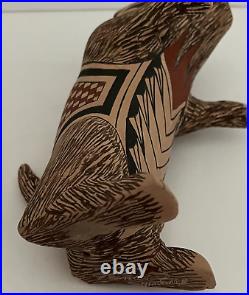 Artist: Tomas Quintana - Second Generation. What an amazing very detailed large prairie dog effigy totally handmade and hand painted. Amazing prairie dog design is so very detailed. Tomas has a vivid eye for detail and unique designs.

Tomas Quintana is an exceptional artist that has self-taught himself the pottery making trade. Tomas lives in a neighboring village. His daughter lives in Mata Ortiz in Northern Mexico. Totally by extermination he is able to hand make these fabulous effigy figures.

Tomas is a creator of some beautiful sculptures in the Mata Ortiz area, each one is a one-of-a-kind piece. Artist Signed On Bottom Of Piece.

Piece is 7 Inches Tall x 3.5 Inches In Length x 5 Inches Wide. I personally hand selected this gorgeous olla from the artist.

Our goal is to help the wonderful people of Mata Ortiz have a venue that allows the potters to share the fabulous pieces to the world. New - Never Displayed Piece. MATA ORTIZ POTTERY STORY: Is a recreation of the Mogollon pottery found in and around the archeological site of Casas Grandes (Paquime') in the Mexican state of Chihuahua. Named after the modern town of Mata Ortiz, which is near the archeological site, the style was propagated by Juan Quezada Celado.

Quezada learned on his own to recreate this ancient pottery and then went on to update it. Be Sure To View All Photos Shown For Views Of The Beautiful Work. You Will Want To Add This Beauty Into Your Collection - Sure To Become One Of Your Families Heirloom Pieces. Our Studio Is Pet Free, Smoke Free, Very Clean. Please Message Me Prior To Paying For Combined Invoice.