Giant French Antique Ironstone Confit Pot Stoneware Glaze Ceramic Art Pottery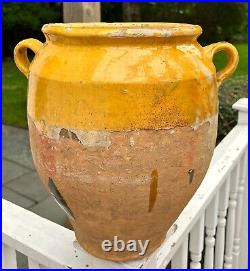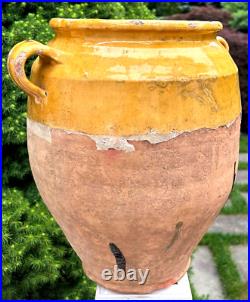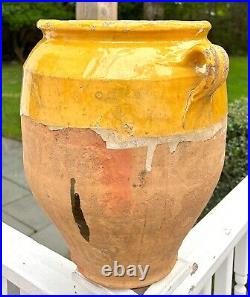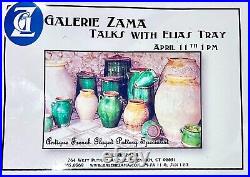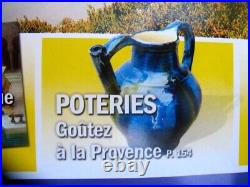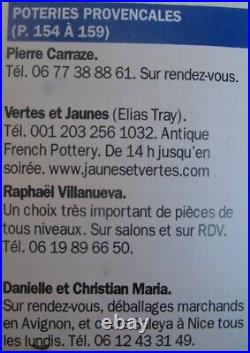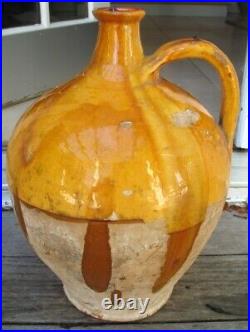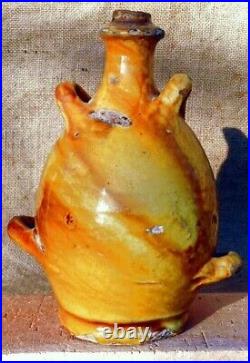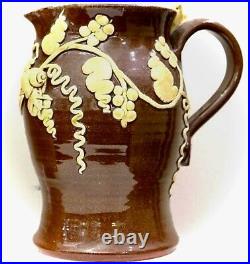 NOT POSSIBLE TO FIND ANYMORE. À CONFIT JUST 1/4 OF AN INCH UNDER 15 INCHES. FROM THE TURN OF THE 19THC THAT HAS THE AIR OF 2 CENTURIES AND THEN SOME.. MADE IN THE LANGUEDOC AT THE PRESTIGIOUS ATELIER IN CASTELNAUDARY. THE HUES OF THE GLAZE COLOR SEEM AS IF THE CONFIT POT CAUGHT A PIECE OF THE SUN OF THE SOUTH.
DRIPS OF CLEME AND SHADES OF YELLOW ARE FOUND ON BOTH SIDES AND THIS PIECE COULDN'T BE MORE BEAUTIFUL. THIS GENRE OF CONFITS POTS MADE IN CASTEL. THESE LARGER CONFIT POTS HAD HEIGHT, OVERSIZED HANDLES AND A MORE PRONOUNCED STOUTNESS IN THE CENTER. VERY FEW ARE LEFT AND THIS ONE IS A PERFECT EXAMPLE. IT IS A STUNNING POT À CONFIT.
We always offers the same quality of excellence that make us the premier experts of'Terres Vernissees' in the US. NEVER HAS ONE PIECE ARRIVED WITH A PROBLEM! Jaunes et Vertes Antique French Glazed Pottery.
The finest pieces on the web and in our shop.