French Antique Terracotta Confit Pot Ceramic Glaze Earthenware Art Pottery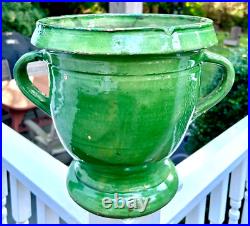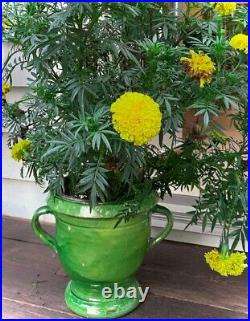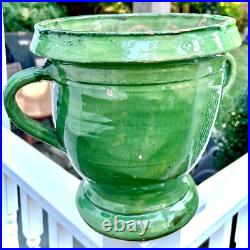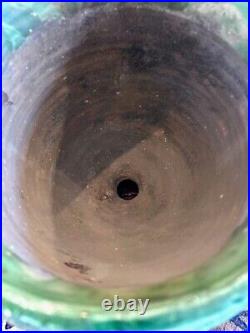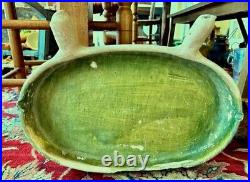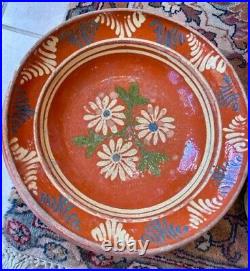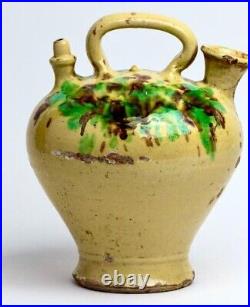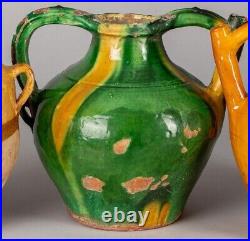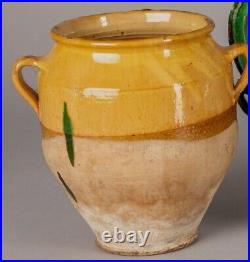 These vases made in Castelnaudary were mostly found in Toulouse holding Lemon Trees. From the largest size, perhaps a government building to the smallest found aroung Toulouse, they went by the nickname, Toulousians.

Most were outside throughout the year and it wore down the piece. Some sat in more protected areas and had minimal wear. This is the second smallest and is a beautiful planter/vase. The green glaze is exquisite and the form is mid 19thC. This exact piece can be found in the 1859 local catalogue for poteries of Castelnaudary.

It is a scooch over 10 inches and the solid weight ws indded added on purpose as the vases would be eposed to the elements.