French Antique Ceramic Confit Pot Stoneware Glaze Earthenware Art Pottery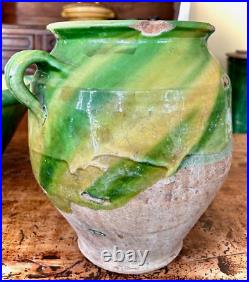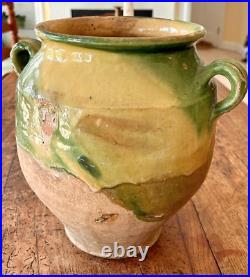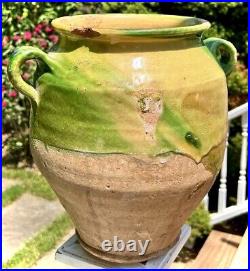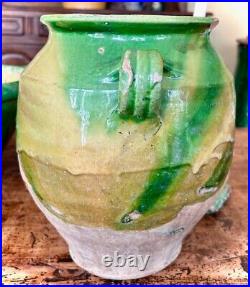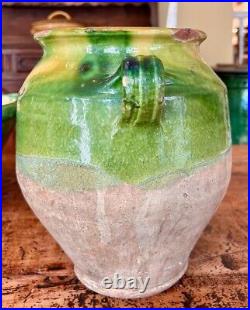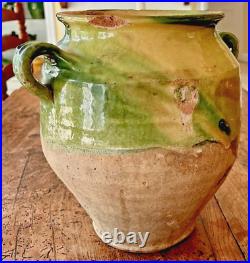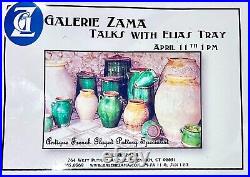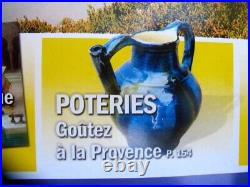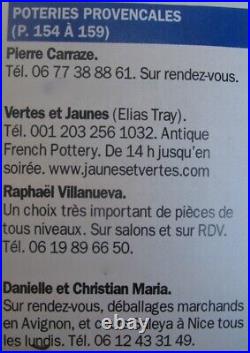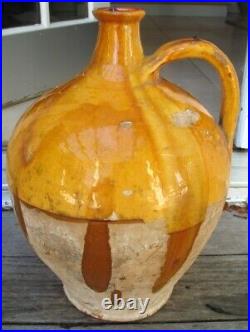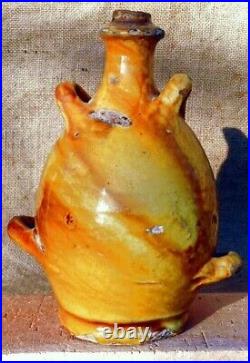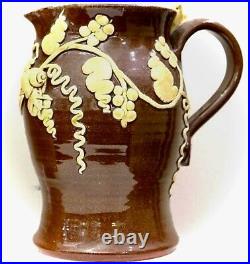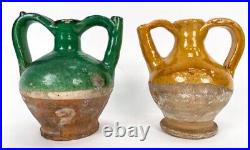 THE FINEST POT À CONFIT THAT I EVER FOUND IN 1996 FROM THE'QUEEN OF TERRE VERNISSÈE', MME. BACHELIER AT THE MOST FAMOUS ANTIQUE MARKET IN THE WORLD,'LA MARCHÉ AUX PUCES' IN CLINGACORT RIGHT AT THE BORDER OF PARIS. SHE YIELDED TO ME BECAUSE WE HAD BECOME FRIENDS, A FELLOW PASSIONATE COLLECTOR WHICH WAS HAD NEVER HAPPENED WHEN MEETING AMERICAN CUSTOMERS IN HER FAMOUS STORE. REMEMBER IT WAS THE 90S. THE STRIPES OF GREEN AND A YELLOW-CREAM WERE UNREAL. THE DESIGNS MADE BY HAPPENSTANCE IN THE KILN WERE UNBELIEVABLE. WAS THE MAIN COOR A GREEN POT À CONFIT OR WAS IT CREME? IT WAS A GREEN CONFIT POT WITH AMAZING RESULTS WHILE BEING MADE.

11 INCHES AND A STUNNING EARLY 19TH C FORM OF LANGUEDOC. IF YOU ARE A COLLECTOR OR JUST'FOU' FOR THESE POTERIES.

THE ZENITH OF THEM ALL. We always offers the same quality of excellence that make us the premier experts of'Terres Vernissees' in the US. NEVER HAS ONE PIECE ARRIVED WITH A PROBLEM! Jaunes et Vertes Antique French Glazed Pottery. The finest pieces on the web and in our shop.