Early Virgil Cantini Modernist Studio Art Signed Pottery RARE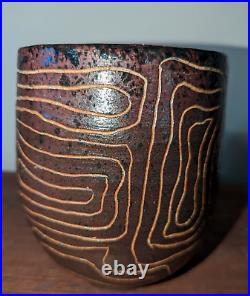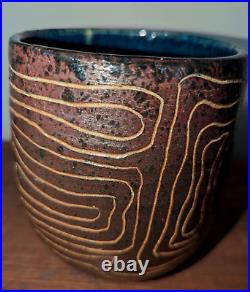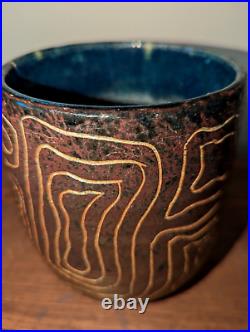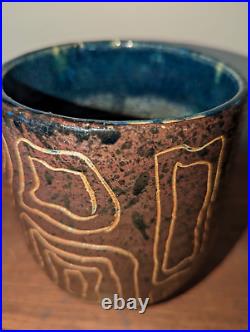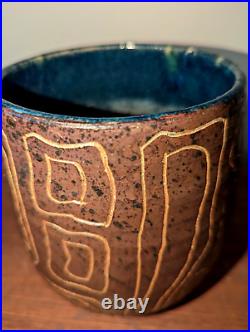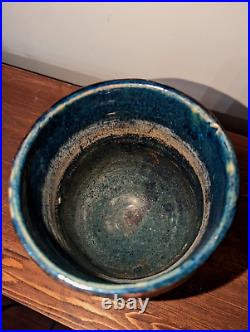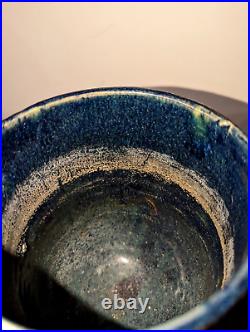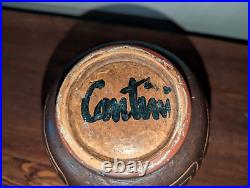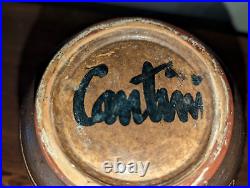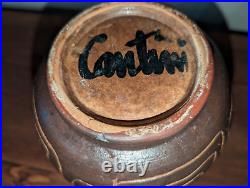 Early Virgil Cantini Modernist Studio Art Signed Pottery RARE. Height: 6inch Length: 5inch Depth: 6inch. Tudio clay pottery pot is incised with irregular square pattern signed Cantini. While this artist typically signs his first and last name on his works, he signed with his last name only on his earlier works, and the signature of last name matches that of other known works by Virgin Cantini. This is likely an earlier creation before the artist set in is signature style with enamel details.

It is a rare opportunity to own one of his earlier works. Virgil David Cantini was an American enamelist, sculptor and educator. He was well known for innovation with enamel and steel and received both local and national recognition for his work, including honorary awards, competitive prizes and commissions, along with a Guggenheim Fellowship in 1957. An enamelist sculptor and educator, Virgil Cantini has been a prolific sculptor whose work, often large scale, is throughout the city of Pittsburgh including in the lobbies of office buildings, private homes and in outdoor public places. In collaboration with his wife, he has created enamel earrings.

Cantini was born in Italy and came to the United States in 1930. He attended Manhattan College and Carnegie Mellon University and then served in World War II in Africa, Europe and the Pacific as a sergeant in the Engineering Corps. Following the war, Cantini earned a Master's Degree from the University of Pittsburgh and then joined the faculty as Professor in the Henry Frick Fine Arts Department.

From 1952 to 1999, he remained on the faculty of the Fine Arts Department, serving both as Professor and Chairman of the Department of Studio Arts. In 1953, Cantini was featured in "Time Magazine" as one of the'Hundred Leaders of Tomorrow'. Working in bronze, steel and enamel, Cantini is especially noted for large enamel-on-metal pieces with abstract and sometimes floral patterning. He has created these works by placing ground glass on the metal and then firing it in a kiln at 1500 degrees, a process whereby the ground glass fuses to the metal and takes on various colorations.