Early 19th Century Art Nouveau Amphora Teplitz Turn Austria Paul Dasher 1910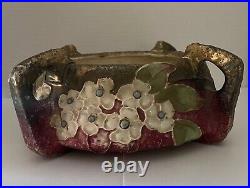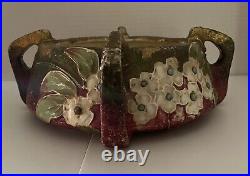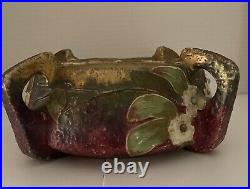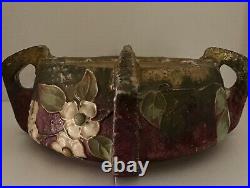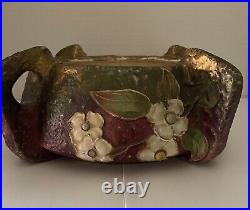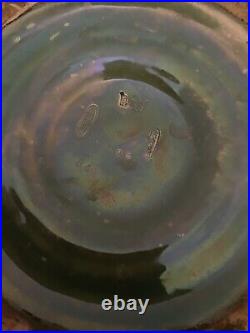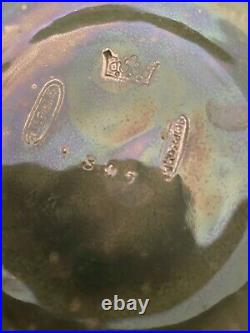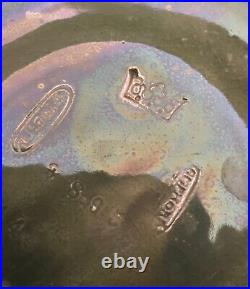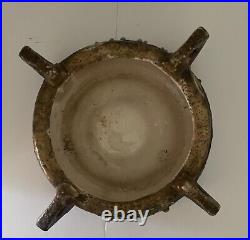 This beautiful vase from the Austro-Hungarian Empire features a stunning floral pattern with hand-painted flower petals. Made of ceramic and produced using the Art Pottery technique, this original Art Nouveau piece was created by Paul Dasher in 1910 and features gemstones, a 3D effect, and a luminous finish.

The vase measures 4" in height and 12" in width, making it an eye-catching addition to any high end collection of decorative pottery. The vase is an antique item that is signed and features an impressed crown backstamp. It was handmade in Austria and is an original, not a licensed reproduction.

The console vase is from the early 19th century and is considered vintage, with a timeless style that will never go out of fashion. It would make a great addition to any home decor or collector's display.