14 Ceramic Stoneware Crawl Glaze Pottery Vase Artist Signed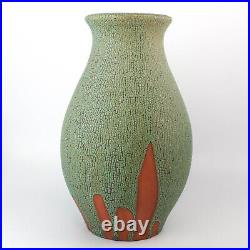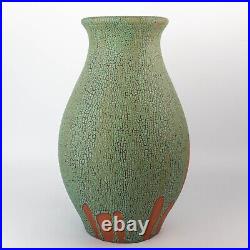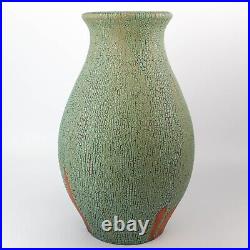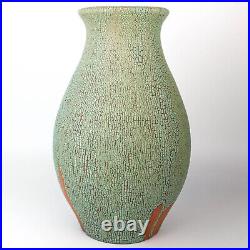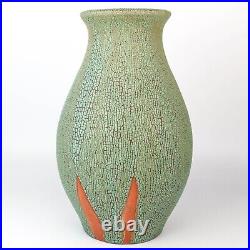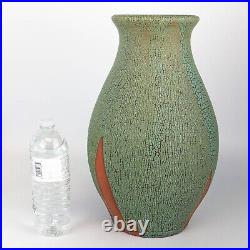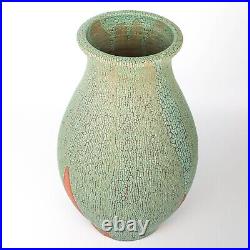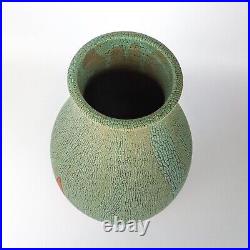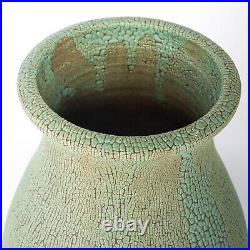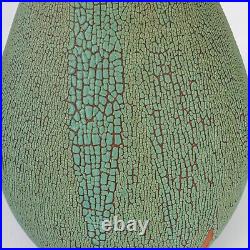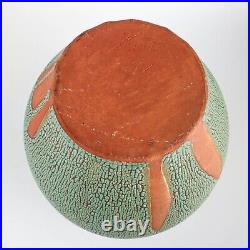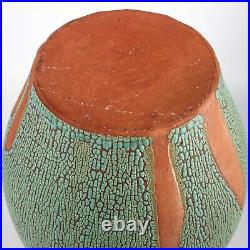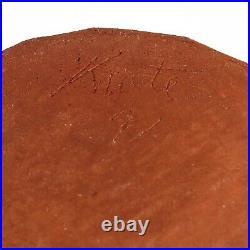 Absolutely stunning and eye catching. Vase with a soft green matte "crawl" glaze. This glaze is usually made with copper carbonate to achieve its color. The addition of chemicals often "magnesium carbonate" is used to purposely create the crawling effect (which is a "shrinkage" of the glaze or crawling away from the clay body).

It resembles small, dry platelets, a dry river bottom or lichen - all used for decorative and artistic effects. It is a low-fired ware (approximately 1900 degrees Fahrenheit). Is a hand-thrown terra cotta un-footed vessel with a slightly flaring rim over a widening body. The base is inscribed with letters that appears to read "Krate", probably a signature and what appears to be "91". It is dipped into the crawl glaze with drips running down the body.

There are 2 much smaller but similar vases which will be posted separately in my shop.